Reflecting on 2020, we are sobered by the destruction that COVID-19 has left in its path: unimaginable loss of lives, 800+ small businesses closing per day, nearly 1 in 6 families lacking sufficient food in the United States, extreme partisanship, and a ballooning mental health crisis. We feel the impact on our communities and families each day, and we will not forget the lessons learned as we head into 2021. We also have reasons for hope, not limited to the vaccine rollout, a supportive Small Business Administration, and positive momentum at Avante. Our portfolio proved to be resilient and we are proud of our overall performance during this volatile year (with deployment, exits, team additions and initiatives as further detailed below). More than ever, we are thankful for our partners and are proud to be part of the SBIC program which is working hard to help rebuild our economy by investing in small businesses and creating jobs.
While 2020 has been unprecendented in so many ways, it also reminded us of what we stood for as a firm, our motivations and our values. It gave us the opportunity to truly think about what matters to us and look deeper into the WHY of what we do at Avante.
Our mission at Avante is to create opportunities for others.
We would like to share with you a TED Talk by author Simon Sinek titled How Great Leaders Inspire Action, which we constantly referred to as a team throughout this past year. We hope that it also helps you find strength and inspiration as we take on this new year together.
---
2020 Portfolio Activity
New Platforms
VRI (March 2020)
VRI is a leading, device-agnostic provider of remote patient monitoring solutions including medical alert systems, vitals monitoring, and medication management.
Catheter & Medical Design (August 2020)
CMD is an established medical device component manufacturer focusing on complex catheter-based delivery systems for a range of vascular and bronchoscopy applications.
Catheter & Medical Design (August 2020)
CMD is an established medical device component manufacturer focusing on complex catheter-based delivery systems for a range of vascular and bronchoscopy applications.
SSI Strategy (December 2020)
SSI is a boutique management consulting firm that supports the needs of the Medical Affairs, Pharmacovigilance, and Clinical Development functions within Life Science companies.
Speech Pathology Group (August 2020)
SPG is a provider of behavioral health, speech, physical, and occupational therapies across the school, clinic, and home settings in the West Coast.
---
In additon to the activity above, we supported add-on acquisitions for our existing portfolio companies Quest Products (Alliance), Telestream (EcoDigital), ACIS (Team Services), Golden Bear (CA, WA and OR) and PDM (Social Method).
Exits
Community Psychiatry (August 2020)
Community Psychiatry is an outpatient provider of psychiatry services, specializing in connected care through in-person or telemedicine visits with locations throughout California.
Learners Edge (December 2020)
Learners Edge is a direct-to-teacher provider of online professional development, continuing education and master's degree programs for K-12 teachers.
Fresh Origins (December 2020)
Fresh Origins is the largest grower of microgreens and edible flowers in North America with more than 600 varieties of Microgreens, Petite Greens, Edible Flowers, Shoots and Tiny Veggies.
Constellation Advisers (December 2020)
Constellation is an outsourced provider of mission-critical services to buy-side institutions, including private equity funds and hedge funds, in the areas of finance, accounting, regulatory, compliance and due diligence.
---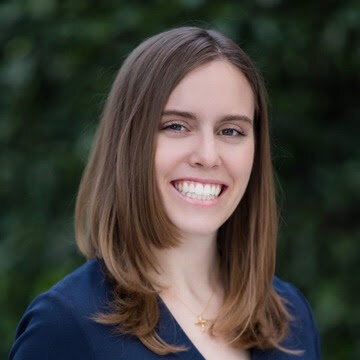 ---
2020 Awards, Features & Mentions
January 2020: Our Founder and Chairman Jeri Harman was featured in ACG Middle Market Growth's publication on diversity and inclusion titled The New Decade Calls for Greater Firm Diversity.
January 2020: Jeri was featured in the ACG Middle Market Growth article Creating an Inclusive Firm Culture.
January 2020: Jeri sat down with Jordan Selleck of 51 Labs to discuss the story behind the founding and early days of Avante. See it here.
March 2020: Mergers and Acquisitions named Jeri and our Managing Partner Ivelisse Rodriguez Simon in their Most Influential Women in Mid-Market M&A List.
July 2020: Ivelisse sat down with Jordan Selleck of 51 Labs to discuss her story growing up and the mantra "I Can & I Will". See it here.
October 2020: The National Assocation of Investment Companies highlighted us and our work in increasing diveristy in the industry in the article titled Avante Capital Partners: Generating Alpha While Empowering Women and Diverse-Owned Businesses.
October 2020: Jeri was featured in Mergers and Acquisitions' cover story Lenders are Ready, Willing and Able to Help Private Equity Rebound.
November 2020: We were featured in ABF Journal's Inaugural 25 Most Innovative Firms in Commercial Finance List.
Launching The Small Business Investing Scholars Program
We launched the SBIC industry's first diversity internship program this past summer – the Small Business Investing Scholars Program. Along with five partner SBIC Funds, we had the sincere pleasure of working with nine women and minority college students, introducing them to the fundamentals of private equity and private debt.
We are very excited to annouce that we are expanding the program this summer to include 25+ interns across the nation. The SBA and its staff have been very supportive of the program and we are excited that so many SBIC firms want to participate. Please contact Amanda Kim at amanda@avantecap.com and Karel Ignacio at karel@avantecap.com to learn more.
---
Women's Network Updates
WIP SMART
We are committed to establishing and supporting women leaders in private equity. Women Investment Professionals – W.I.P. SMART is a private LinkedIn group and online resource for women in private equity. Women investment professionals at all levels, Associate to Partner, are encouraged to contribute and share both personal stories and professional insights on the latest topics in private equity. To join W.I.P. SMART please contact Danielle Williams at danielle@avantecap.com
Women's Operating Network
This year, we launched the Women's Network comprised of experienced and well-respected women executives and operators across various industries. This network aims to connect our partners and portfolio companies with women for available executive and board member roles. If you have any potential candidates to refer to the program, please contact Lizzie Azran at lizzie@avantecap.com.