2019 was a record year for Avante. We closed five new platforms, supported four add-on acquisitions, and had two realizations. Our growth continues with the addition of several new team members.
2019 also marked our 10-year anniversary where we hosted events with our clients and friends in Boston, Chicago, and Los Angeles. As part of our commitment to the LA community we proudly hosted a fundraiser for the Westside Family Health Center during our LA anniversary event.
A special thank you to all who supported us in 2019 and over the past ten years at Avante. We look forward to your continued support and working with you in 2020!
2019 BY THE NUMBERS
2019 PORTFOLIO ACTIVITY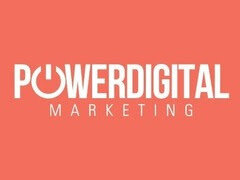 Power Digital Marketing
January 2019
We supported the buyout by Periscope Equity Partners. Power Digital Marketing is a full-service, technology-enabled digital advertising agency which offers highly-customized digital marketing strategies for clients.
Fresh Origins
June 2019
We supported a refinancing on behalf of LaSalle Capital. Fresh Origins is the largest producer of microgreens and edible flowers in North America.
ACIS
July 2019
We supported the buyout by Caltius Equity Partners. ACIS provides HVAC and plumbing maintenance and repair services to commercial customers in Texas.
Syntrio
December 2019
We supported a refinancing on behalf of Inverness Graham Investments. Syntrio provides Governance, Risk Management and Compliance ("GRC") software, services and educational content to primarily small- and medium-sized businesses in the U.S.
In additon to the activity above, we supported add-on acquisitions for our existing portfolio company Quest Products (OraHealth), Vista Dental (Apex), Telestream (TEK Video), and Community Psychiatry.
Lastly, we had two full realizations in Fund I for our portfolio companies Dexmet and Quantum. Both realizations resulted in strong returns to our investors.
We are actively working on several new, potential opportunities, and we expect to have additional financings to share with you in Q1.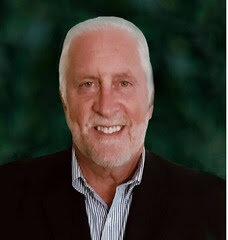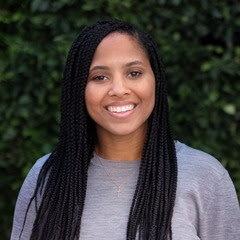 2019 TEAM NEWS RECAP
January 2019 – Avante Capital Partners announced well-known Boston attorney and corporate leader, Daniela Messina, joined the firm as Director of Business Development and Investor Relations.

May 2019 – The Los Angeles Business Journal named Avante Capital Partners Founder and Chairman, Jeri Harman, to its prestigious annual LA 500 list which recognizes the city's most influential business and civic leaders. It's the second consecutive year Harman was recognized for her impact in the nation's second largest city. The business publication's annual ranking includes 500 of LA's most prominent business and civic leaders and others who influence behind the scenes.

July 2019 – Sylvester Burley joined the firm as a Vice President. Prior to joining Avante Capital Partners, Sylvester worked at Bregal Investments where he advised on the origination, execution, management, and operation of investments across the mid-market infra-structure space.

September 2019 – Cliff Lyon, Chief Financial Officer was nominated for the Los Angeles Business Journal's prestigious CFO Award. The annual award recognized Los Angeles County's top finance professionals for outstanding contributions to their organizations and the community.

October 2019 – The Robert Toigo Foundation, a national non-profit which supports underrepresented MBA students pursuing careers in financial services, honored Ivelisse Rodriguez Simon, Managing Partner at Avante Capital Partners with their prestigious Leadership Award. The award recognized Ms. Simon's distinguished leadership in the advancement of diversity and inclusion in the financial industry.

October 2019 – Richard (Rick) Strait joined Avante Capital Partners as an Investment Committee Partner. Rick as over 35 years of private middle-market debt and equity investment experience. He spent his entire career with Northwestern Mutual Capital (NMC), the $50+ billion AUM private debt and equity investment arm of The Northwestern Mutual Life Insurance Company. While at NMC, Rick invested in and oversaw private debt, private equity co-invest and private equity fund investments to support companies and sponsors in the U.S. and in Europe. Rick served as an Investment Committee Member of NMC since 2002. Throughout his 35 years, Mr. Strait represented NMC on numerous private equity fund advisory boards and as a Director or Observer on multiple private company boards.

October 2019 – Daniela Messina, Director of Business Development and Investor Relations selected to join the board of directors for the Association of Corporate Growth (ACG) Boston.

November 2019 – John Ritter Joined Avante Capital Partners as Senior Advisor. John brings over 30 years of experience providing debt and private equity capital to small and middle market businesses, having co-founded an SBIC fund in the late 80s. In 1988, Mr. Ritter co-founded First New England Capital where he was a partner in several funds and later co-founded Balance Point Capital Partners in 2008. Mr. Ritter is active in politics, having served as Councilman on the West Hartford, Connecticut Town Council and as State Representative in the Connecticut State Legislature.

December 2019 – Mergers & Acquisitions Magazine named Avante Capital Partners Founder and Chairman, Jeri Harman and Managing Partner, Ivelisse Simon among the most influential women in Mid-Market M&A.
2019 EVENTS
Avante celebrated its 10 year anniversary in 2019! We hosted events in Boston, Chicago, and LA. Jeri Harman spoke at several conferences during the year including the Women's Private Equity Summit in Dana Point, the KAYO Women's Credit Forum in Boston, as well as other investor and industry conferences. We hosted signature events around the conferences and had over 100 women attend to network, share deals, talk about trends and ideas in a fun supportive setting.
UPCOMING EVENTS
March 12, 2020: We are hosting our annual Women in Private Equity Dance Party with CohnReznick, Huron Capital and Winston & Strawn. The theme this year is Dancing in the 80s! To learn more about the event contact Ivelisse Simon at ivelisse@avantecap.com.
WOMEN'S NETWORK UPDATES
WIP SMART
We are committed to establishing and supporting women leaders in private equity. Our mission is to empower and connect women by sharing information and experiences, building relationships, asking critical questions, and driving each other to succeed. Women Investment Professionals – W.I.P. SMART is a private LinkedIn group and online resource for women in private equity. Women investment professionals at all levels, Associate to Partner, are encouraged to contribute and share both personal stories and professional insights on the latest topics in private equity. To join W.I.P. SMART please contact Daniela Messina at daniela@avantecap.com
Championing Diversity
The team at Avante is proud to launch the Small Business Investing Scholars Program in 2020. This eight-week summer internship program is formed in partnership with other SBIC firms across Southern California with the goal of attracting and recruiting a broader pool of diverse talent. Selected students will be placed at one of the participating firms as summer analysts where they will be involved in all stages of the investment process including origination, due diligence and execution. Avante held informational sessions at Pepperdine University, University of California – Los Angeles and University of Southern California. We have connected with close to 100 students and received over 40 diverse applicants. We look forward to working with the first cohort this summer. If you are interested in learning more about the Small Business Investing Scholars Program, email Amanda Kim at amanda@avantecap.com and Karel Ignacio at karel@avantecap.com
INVESTMENT CRITERIA
Products:
Mezzanine Debt
Unitranche / One-Stop Debt
Minority Equity

Company Criteria:
EBITDA of $3-20MM
EBITDA Margins > 10%
Defensible Market Niche or Competitive Advantage
Stable and Diverse Customer Base
Consistent Historical Financial Performance
Headquartered in the United States

Financing Focus:
Sponsored and Non-Sponsored
Invest $5-25MM per Transaction

Transaction Types:
Buyouts
Growth Capital
Acquisitions
Leveraged Recapitalizations
Refinancings

Industry Experience:
Aerospace & Defense
Business Services
Consumer Products
Distribution
Education
Healthcare & Life Sciences
Industrial / Manufacturing
Security Products / Services
Software / IT Services
Specialty Chemicals / Coatings